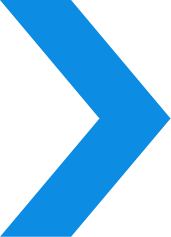 NetScaler ADC management and monitoring
NetScaler provides centralized ADC management and monitoring that simplifies operations by giving you visibility into all your ADCs deployed across multi-cloud and by automating management jobs that need to be run across multiple ADCs. From a single unified console, you can manage, monitor, and troubleshoot your application delivery infrastructure.
KEY CAPABILITIES
What you can do with NetScaler ADC management and monitoring
Create jobs to make configuration changes, including upgrades across different ADC types
Monitor application performance and take corrective action when traffic-flow anomalies are detected
Create alerts for ADCs based on specific events and severity
Generate reports to see the mapping between ADCs and corresponding entities such as virtual servers, service groups, and services
Identify certificates that are unused or about to expire
Monitor HTTP and non-HTTP traffic via secure monitors built in to ADCs
KEY FEATURE
Monitoring security incidents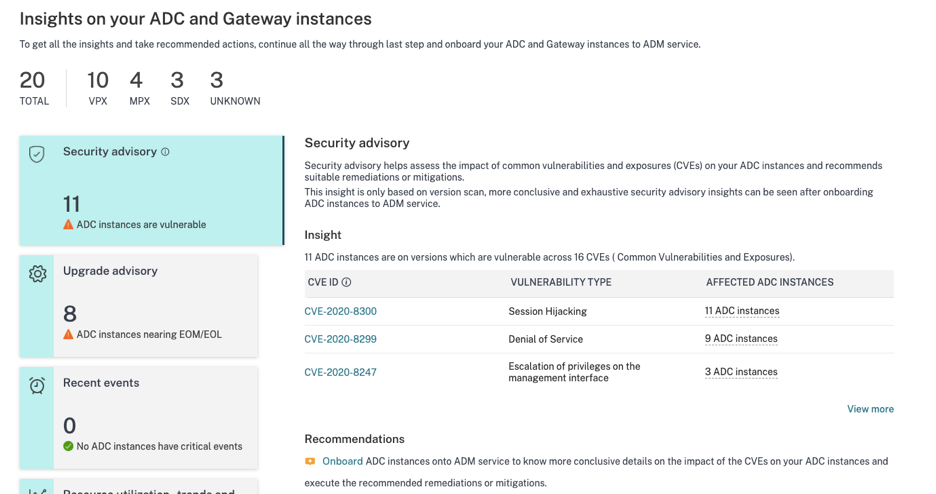 NetScaler ADC management and monitoring at a glance

Role-based dashboards
Empower the right people with the right insights for the issues they care about most: Create custom dashboards to give ITOps a holistic view of applications and ADCs, SecOps a comprehensive view of all security details, and application owners a focused view of specific applications.
Style books
Use default templates called style books or use custom templates to create and manage ADC configurations. NetScaler saves every ADC configuration as a configuration pack that you can reuse with the same or different values. Each time you change the values, a new configuration pack is saved.
SSL certificate management through a unified console
NetScaler provides a unified console to automate the installation, updating, deletion, linking, and download of SSL certificates. Configure automated policies to ensure the recommended issuer, key strength, protocol, and algorithms according to your IT policies.
Upgrade advisory
NetScaler upgrade advisory helps you monitor the lifecycle of ADCs by flagging ADCs that are reaching or have reached EOL or EOM or that are not on the latest or preferred ADC build.
Security advisory
NetScaler security advisory highlights new common vulnerabilities and exposures (CVEs) and assesses the impact of CVEs on the infrastructure. It recommends mitigations and remediations that you can apply using NetScaler.
Configuration jobs
Use NetScaler to create jobs (a set of configuration commands) that ensure the proper replication of configuration changes, system upgrades, and other maintenance activities across all of your ADCs.